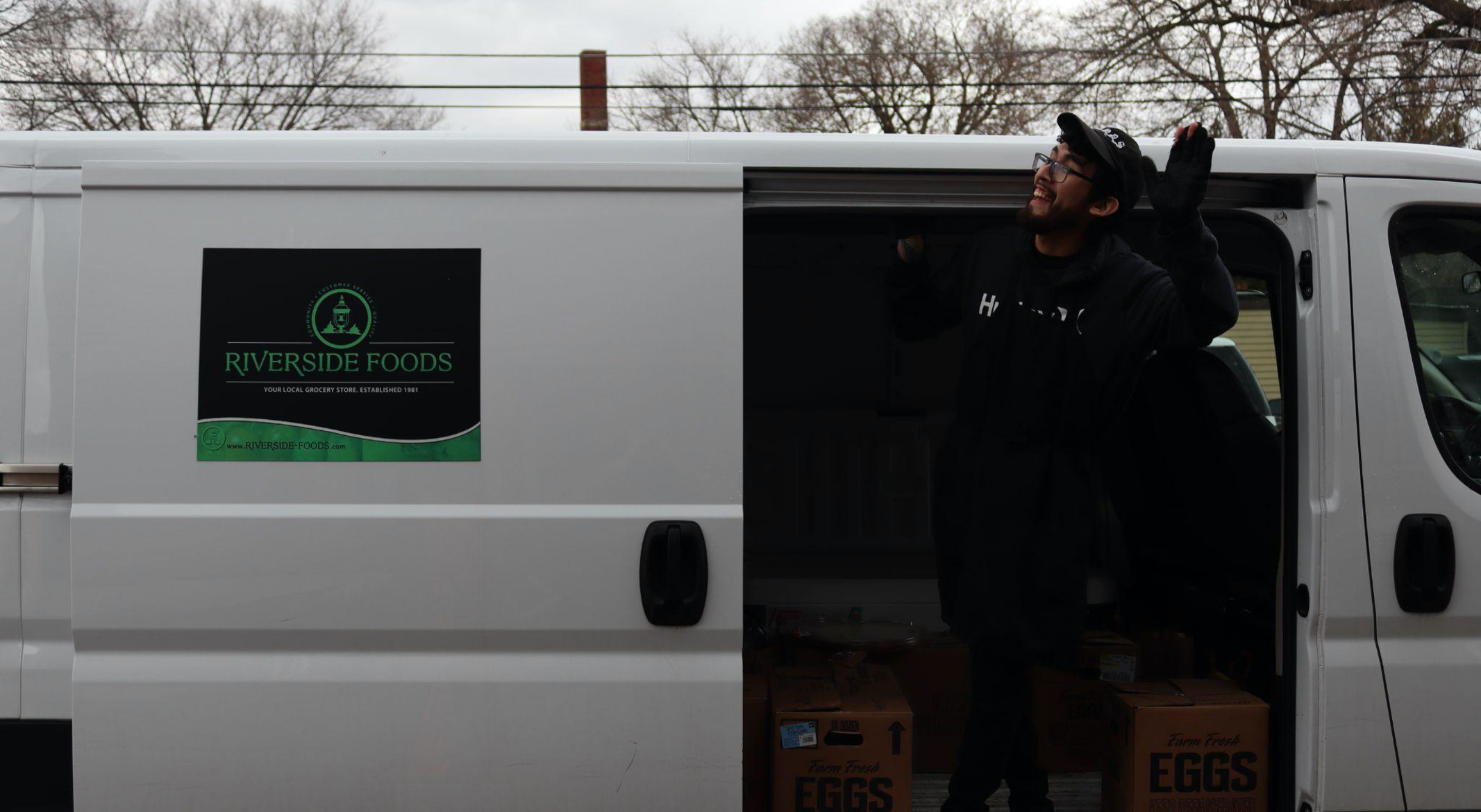 Home delivery service is offered to Senior Citizens* or Physically Challenged* customers who reside in Riverside, Illinois. This service is free of delivery charge within Riverside for orders over $25; orders under $25 will be assessed a delivery fee of $5. Additionally, this service is offered "free" of delivery charge only 1 time per week per customer; therefore, if you request delivery on both Tuesday and Thursday, a delivery fee of $5 will be assessed.
Senior Citizens or Physically Challenged customers who do NOT reside in Riverside can also utilize this service. Delivery charge for non-residents is $10. Our delivery area for non-residents covers ONLY suburbs that "touch" Riverside, (i.e. North Riverside, Brookfield, Lyons and Berwyn.)
 
Orders can be placed via e-mail 24/7 (julie@riverside-foods.com) or over the phone, (708)447-0324 option 1. Deliveries will be made on Tuesday and Thursday ONLY, normally between 12:00p.m. and 4:00pm. If you want a Tuesday delivery, please place your order on Monday before 12 noon, for Thursday delivery please place your order on Wednesday, before l2 noon.
 
Payment is due upon delivery via cash, check (must be registered for check cashing) debit or credit. If using debit or credit, complete name as shown on card, account number and security code must be provided when ordering. LINK CARDS AND GIFT CARDS CANNOT BE ACCEPTED FOR PAYMENT WHEN UTILIZING DELIVERY SERVICE.
 
If using coupons, the amount and expiry date must be mentioned when placing your order and given to the delivery person upon receipt of groceries.
 
Delivery personnel cannot put away the groceries; exceptions can be made for perishable items.
 
Return of non-perishable items can only be done at the store.
 
Return of perishable items must be done within 24 hrs.of delivery.
 
Absolutely no hot deli food can be delivered.
If you wish to utilize this service, please complete, print and return this form.
 
*Proof of age and/or doctor's verification of disability must be provided with registration for delivery.