Riverside Foods - Your Neighborhood Supermarket Since 1981.
Riverside Foods proudly serves our community by providing a shopping experience in a clean and pleasant environment that emphasizes exceptional personal service, quality food, a complete selection, and great value. We are independent, and family-owned and operated for over 40 years! So come check us out & see what a "New/Old fashioned" Independent store has to offer you! We look forward to giving you a smile and the courtesy you deserve.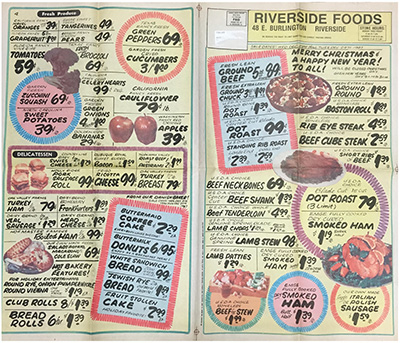 Our story goes back to August of 1958, when our Grandfather, Anthony Garbis, emigrated from the Island of Cephalonia, Greece. Together with his wife Antoinette Garbis, they received a small loan from the Milkman, and opened Central Food Mart on Lake and Central Avenues in Chicago. Anthony and Antoinette enjoyed a history of successful grocery store ownership, even recalling memories of opening up shop during the '67 snowstorms and the '68 riots. After a series of small shops in the Berwyn and Oak Park areas, Anthony heard of a Jewel closing in nearby Riverside. After getting to know Riverside, he decided he would love to serve this community, and move operations to our current location at 48 E. Burlington St. Anthony Garbis' memory and business has since passed down generations to current owners Peter Boutsikakis and Anthony Garbis, his Grandsons. Peter and Anthony will always keep their grandfather's work ethic and passion close to heart; ringing in their ears is their grandfather's wish to always have Riverside Foods be a place where shopping is a pleasure!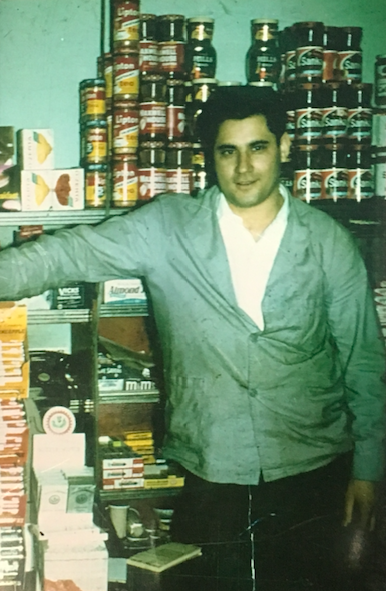 Some newspaper articles about Riverside Foods
Click thumbnail to view as a full size picture.