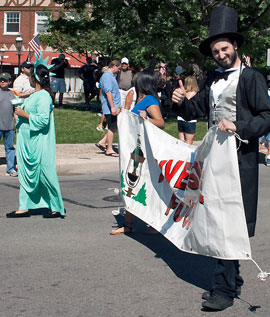 Riverside Foods - Your neighborhood supermarket since 1981.
Riverside Foods proudly serves our community by providing a shopping experience in a clean and pleasant environment that emphasizes exceptional personal service, quality food, a complete selection, and great value.
We are a full-line market; Offering fresh meat, deli, produce, bakery, hot prepared foods, liquor, dry, and frozen goods. Our size allows us to capitalize on volume buying through our membership in Central Grocers Warehouse, and yet carry unique products from many small vendors.
Our History
Our roots go back to 1962, when the Garbis family first opened Central Food Mart on Lake and Central Avenues in Chicago, Illinois.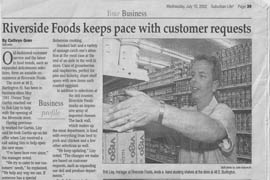 Anthony and Antoinette enjoyed a history of successful grocery store ownership even recalling memories of opening up shop during the '67 snowstorms and the '68 riots. They continued their love of the business and opened stores in Oak Park, Berwyn, and Woodridge always keeping their four children: Stephanie, Jerry, Janie, and Christina involved.
In May, 1981 Riverside Foods was founded at its current location. Anthony's grandsons, Peter Boutsikakis and Anthony Garbis, now take pride in bringing modern day trends and technologies into the business, while still keeping Anthony's old-fashioned ideals.